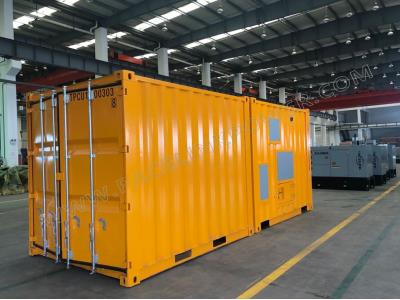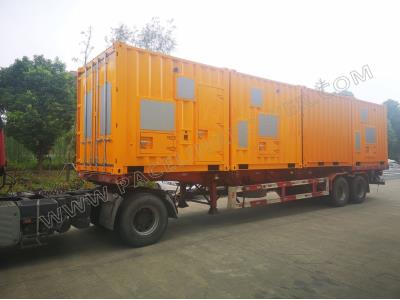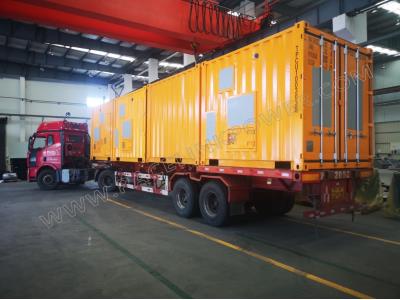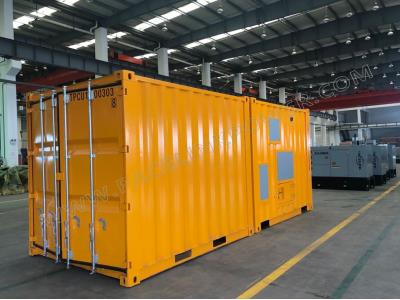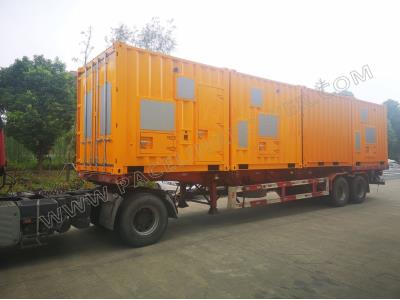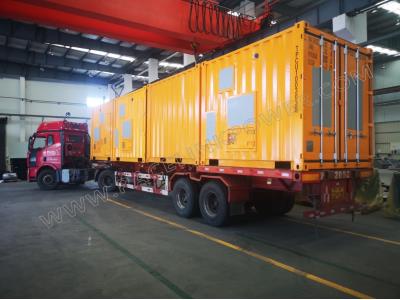 Railway 10' Containerized Highly-customized Sets Diesel Generator

Recommended by CCCME
Product Details

Company Profile
PLG-DAS160S-N- A highly customized government project to Oceania, Railway 10' Containerized Highly-customized Sets - Deutz Air-cooled + Stamford - 2 x 80kVA sets in 1 x 10' containerized canopy - Uniquely designed control system to suit the site application: DSE7320 + Siemens PLC + SOCOMEC ATS + ABB Motorized breaker - 1000L base fuel tank - 40-degree ambient temperature suitable with Pre-filters on air inlet Louvers - Heavy-duty Mine Spec Skid base with fork pockets, sandblasted before powder coating - Canopy is made of galvanized sheet metal to prolong service life, top lifting point as standard spec - High quality outdoor canopy powder coating - All canopy external hardware is Stainless - External fuel filler, lockable quality metal material - Crimped fuel lines - Radiator collective bottle - Engine to be filled with oil and coolant before shipment
PLG-DAS160S-N- A highly customized government project to Oceania, Railway 10' Containerized Highly-customized Sets
- Deutz Air-cooled + Stamford
- 2 x 80kVA sets in 1 x 10' containerized canopy
- Uniquely designed control system to suit the site application: DSE7320 + Siemens PLC + SOCOMEC ATS + ABB Motorized breaker
- 1000L base fuel tank
- 40-degree ambient temperature suitable with Pre-filters on air inlet Louvers
- Heavy-duty Mine Spec Skid base with fork pockets, sandblasted before powder coating
- Canopy is made of galvanized sheet metal to prolong service life, top lifting point as standard spec
- High quality outdoor canopy powder coating
- All canopy external hardware is Stainless
- External fuel filler, lockable quality metal material
- Crimped fuel lines
- Radiator collective bottle
- Engine to be filled with oil and coolant before shipment

Containerized Type
PACELINK Containerized type generator is well received by our customers in the mining industry and remote areas. We adopt both 20' and 40' ISO standard shipping containers as the acoustic canopy to minimize the noise and ease the transportation.
All our containers have CSC certificates, which assure them with the international container security standard.
Key Features:
---Improved advanced air flow and ambient temperature design which assures the generator can perform its utmost capability both at 100% prime and 110% emergency standby use
---Customized built-in high performance residential muffler minimizes the noise level
---Top lifting points as standard feature
---Forklift pockets and eyelets as standard feature
---External robust steel lockable fuel inlet with electrical fuel gauge as standard feature
---User-friendly external power outlet flap
---Environmental-friendly fully bunded base fuel tank assures no oil or coolant spills onto the ground
---Earth strap fitted on all canopy doors to assure safety
---The canopy adopts a holistic disassembly structure with large size doors to assure the convenience for daily check and maintenance
---High quality outdoor powder coating to strictly protect against rusty, corrosion and ultraviolet radiation
PLG-DS Series:

Engine:
Founded in 1896, Doosan company has a history of 122 years, one of the earliest modern enterprises in South Korea.Doosan diesel engines with small volume, light weight, high load capacity, low noise, reliable economic and other characteristics are recognized by the world, with good cost performance.

Alternator:
Stamford, Mecc alte, Leroy Somer, PLG series.